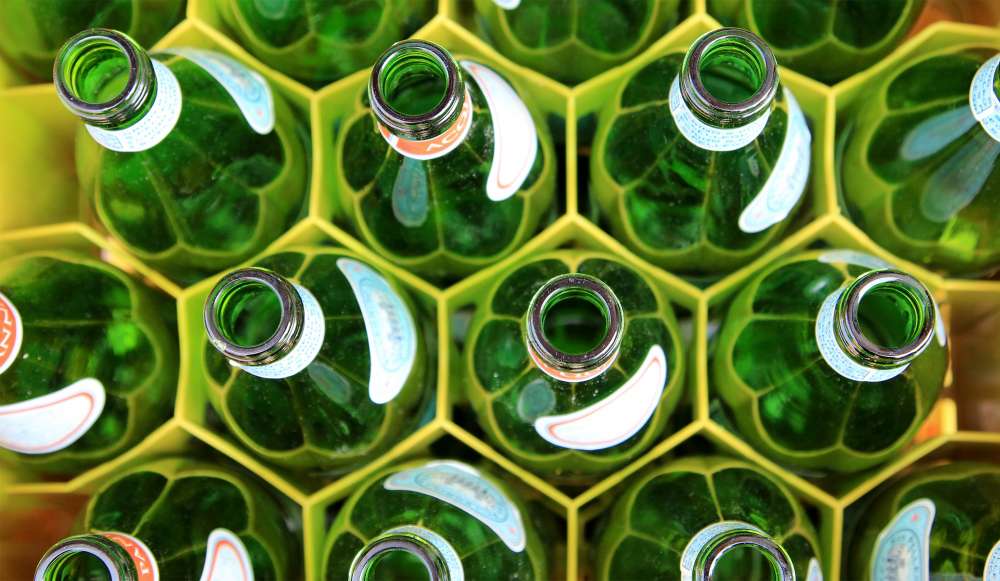 Our glass recycling service will take care of everything. The bins we provide will be either 240 litres in capacity or 360 litres, depending on your region. We will come at a time that suits you and after every collection, you will receive a note of what was collected. This is proof that you are compliant with the law.
You can do your bit for the environment by having your glass waste recycled. It is a legal rule for any business that holds a license to sell alcohol to recycle all the glass it uses. The advantage of glass recycling is that glass can be recycled indefinitely because it never loses any of its quality. This makes recycling glass much cheaper and better for the environment than making glass from scratch. Another reason for glass recycling is that in a landfill, the glass would take about 1 million years to decompose. Currently, 200,000 tonnes of glass is thrown into landfills by UK businesses every year. This needs to change.
Reduce your heavy bin costs by recycling your Glass Waste
Separate glass from Mixed Recycling
Tailored Collections - Our collections work around YOU
For a free quote, give our waste experts, please complete our online quote option or give us a call on 01992 765260.